Martine Lavoie et Benedicte Lavoie, FGA Gemmologists
Gem Dealer
—
FGA Gemmologist
—
ICA Ambassador for Canada
(International Colored Gemstone Association)
—
Certified Jewellery Appraiser
École de gemmologie de Montréal
Martine Lavoie is President of Pierres de charme Inc., a company she founded in 2012 specializing in the sale of gems and precious stones. With over 30 years of business experience, Martine Lavoie has been able to contribute her talents as a dynamic entrepreneur with a sound knowledge of gemmology and gem and jewellery appraisal to Pierres de charme Inc.
Today she is dedicated to finding exceptional stones at the very best prices for her customers. To achieve this goal, she travels the world and has forged strong ties with respected suppliers in producing countries like Burma, Sri Lanka and Brazil, as well as in East Africa.
In 2015, her daughter Bénédicte Lavoie joined Pierres de charme. After completing a Bachelor's degree in HR management, she studied gemmology and was awarded the internationally recognized title of FGA - Merit, (Fellow of the Gemmological Association of Great Britain).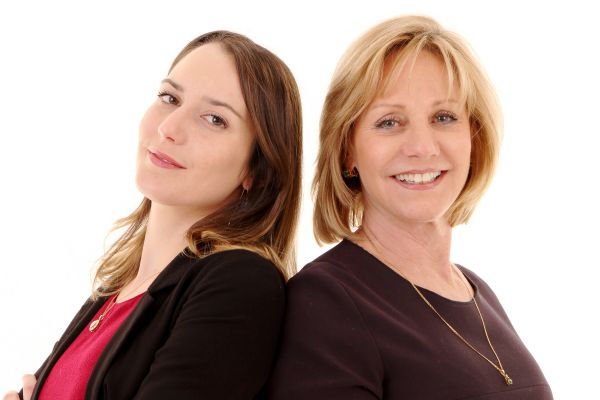 Martine and Bénédicte Lavoie
Our mission
Serving our customers with integrity and taking their specific needs into account are top priorities. Thanks to our network of suppliers, we can meet their requests and satisfy their unique requirements. Our mission is also to share our knowledge about gemmology, particularly with jewellery students, disclose treatments, and provide information about the gemstone market. In short, our aim is to work in partnership with our customers. As well, to make sure we're always at the leading edge of information on gemstones and jewellery, we regularly attend international conferences and conventions.
Our day-to-day work
We welcome our customers at our Montreal office every day of the week, according to the times posted on our website. For customers outside of Montreal, we offer a daily delivery service across North America.
Twice a year, we visit our customers in Quebec City, Halifax, Fredericton, Toronto, Ottawa, Winnipeg, Saskatoon, Calgary, Edmonton and Vancouver.
We also pay twice yearly visits to eight jewellery schools in Canada. We attend SNAG (Society of North American Goldsmiths) meetings and participate in Expo Prestige, which is held in Montreal at the end of August.
In just a few years, Pierres de charme has earned the trust of a growing number of jewellers and goldsmiths and has carved out an enviable niche in the North American world of coloured stones. The company is recognized for its professional, efficient and personalized service, for its commitment to informing and educating its customers and for its integrity.