We were also able to establish key relationships with suppliers, giving us access to better prices, amongst other things. For instance, we often get the first choice with small production dealers such as traders from Madagascar.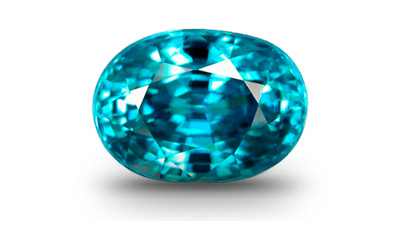 blue zircon of Cambodia
We are continuously growing our inventory, which contains stones of increasingly varied shapes and sizes. For example, while we now have larger sapphires and emeralds, we also have more small stones such as round, 1.00 mm, diamond-cut stones, available in a wide variety of gemstones. In addition, our collection includes two beautiful zircons from Cambodia, wonderfully well cut iolites, and a whole range of pastel-coloured spinels. More surprises await you in our office!
Sylvie Guer is joining
Pierres de Charme.
Sylvie Guer began working with Pierres de Charme this summer. Sylvie has been involved in the jewellery business for over ten years and is currently studying to become an FGA-certified gemologist. She is passionate about gemstones and is also fluent in three languages. Sylvie will ensure continued service at Pierres de Charme while we are abroad, but will participate in our travels as soon as 2017.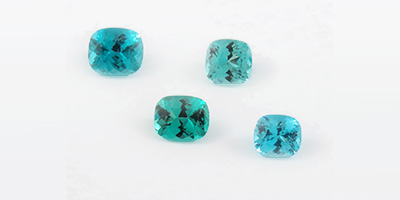 Apatites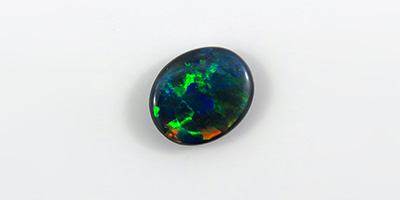 Black Opal
Round tables
Through our travels over the past four years, Pierres de Charme has met jewellers and designers – mostly Americans – who organize round tables to which one participates upon invitation.
The round table typically revolves around a chosen theme relevant to the field of jewellery, and every time, on this occasion, jewellers present a beautiful collection of coloured gemstones. This has proven to be a winning formula and a significant source of revenue.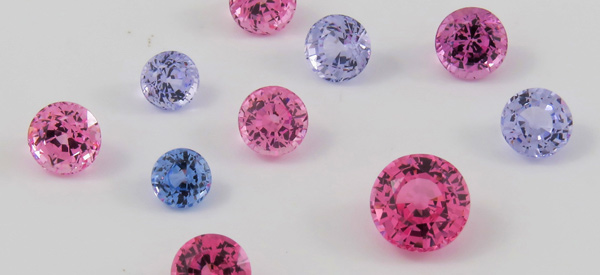 Spinels
Should you decide to organize such an event in your jewellery store or studio, Pierres de Charme would be happy to lend you stones and to be present to comment on the gems, thereby providing an educational aspect which will add a professional edge to your presentation.
Subscribe to the monthly newsletter