We have chosen for you books on precious stones that we have specially appreciated in 2016 for their exceptional photos as well as for their reliable content.
All written by recognized and passionate gemmologists.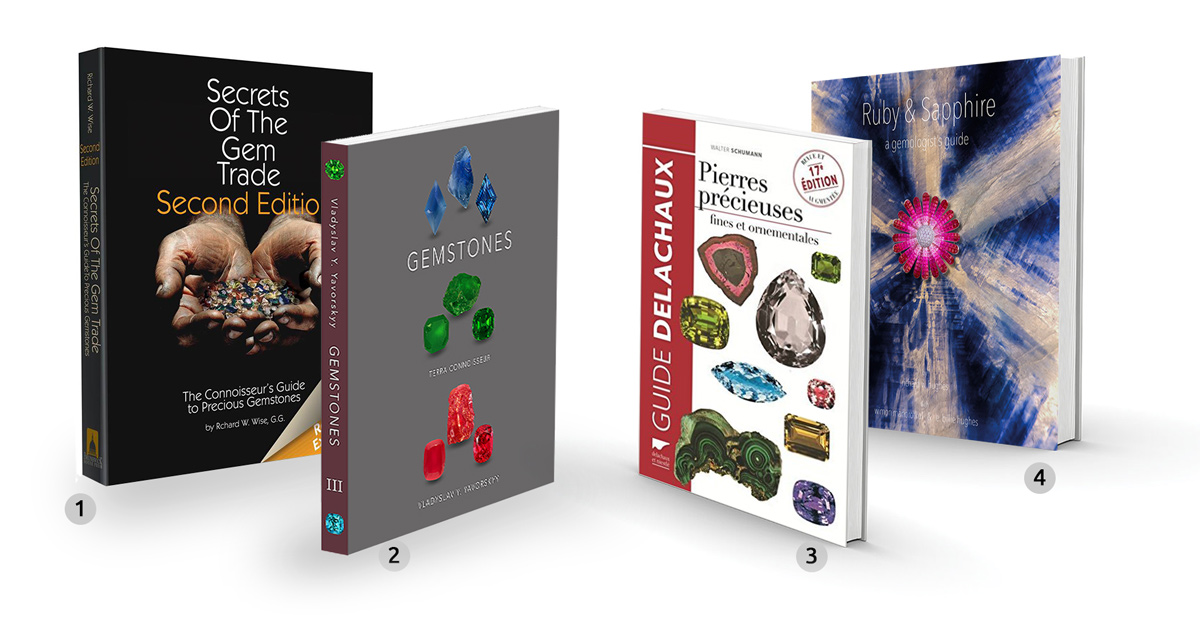 1- Secrets of the Gem Trade - Second edition - Richard Wise
2- Terra Connoisseur - Vladyslav Yavorskyy
3- Gemstones of the World – Fifth edition - Walter Schumann (available at the Montreal School of Gemmology)
4- Ruby and Sapphire - A Gemologist's Guide - Richard Hughes
Ottawa, Kingston: February 15-16th
Fredericton - Halifax: February 28th till March 3rd
Toronto: The whole week of March 6th
Vancouver: The whole week of March 20th
Cochrane, Canmore, Banff: March 25th
Calgary: the whole week of March 27th
Saskatoon: March 31st
Winnipeg: April 1st
In addition, under the "Calendar of activities" tab in our website you will find all the confirmed dates of our visits to Canadian jewellery schools as well as those reserved for private gatherings organized by jewellers in an intimate and personalized context. (You are welcome to inquire about the dates and location).