Back from London where we attended the annual Gem-A conferences, we are glad to share with you inspirational and motivational ideas!
Ian Harebottle, CEO of Gemfields,* discussed the importance of setting a price on jewellery design. Indeed, before to the new millennium, jewellery was more complex and emphasis on intricate and unique craftsmanship was necessary. Items were of course priced accordingly.
Nowadays, we often hear jewellers calculating the cost of stones, metal and production, but hesitating to set a specific price to design, which includes talent, research, and experience. Design has a price. Quality jewellery has a price! And those who choose a unique and carefully designed piece of jewellery will be proud to wear it.
*Gemfieldsis a world-leader in the exploitation of coloured gemstone mines. Rubies –
Montepuez mines, Mozambique. Emeralds – Kagem mine, Zambia.

An antique brooch
Van Cleef and Arpels
Van Cleef and Arpels - An important 19th century ruby and diamond branch brooch, designed as an articulated foliate spray surmounted by a bird of paradise, set with circular-cut and cushion shaped rubies, circular and rose cut diamonds, pear-shaped peridots, mounted in silver and gold. Detaches into four brooches. English, circa 1880.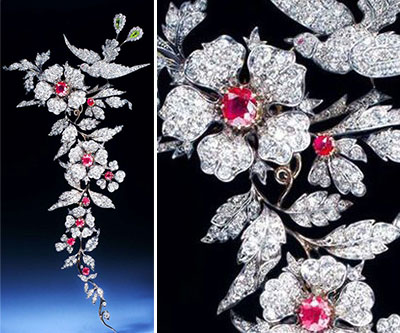 Contemporary jewelery
Hemmerle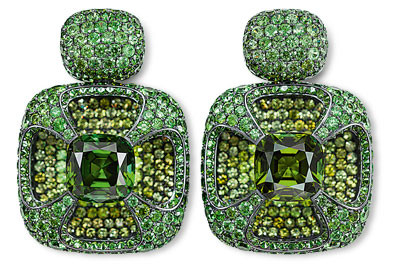 Hemmerle - tourmalines - demantoids - white gold – silver – 2014

We also had the pleasure of meeting the photographer Danny Sanchez.
His conference was, according to us, one of the most beautiful and emotional talks.
Indeed, Danny does not use photography to merely highlight an inclusion. He captures the stone in its entirety, using photographic layers to render the great depth of field that gemstones allow.
His images bring to mind painted masterpieces, lunar landscapes… A refreshing way of looking at gemstones and discovering inclusions. Share this with your customers. A stone is a unique and magnificent work of art, inside and out!
Danny Sanchez bio
Danny J. Sanchez is a Los Angeles-based gemologist and artist.
He's a graduate of the Gemological Institute of America in Carlsbad, California and is self-taught in the art of photomicrography.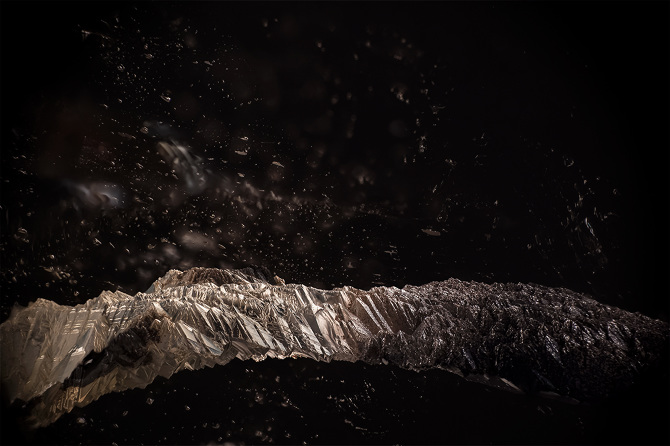 Photo Danny Sanchez - Ferrous staining within an etch tube in quartz
Brazil Field of view = 9.9mm • Depth of field = 4.85mm
Initially inspired by the Photoatlas of Inclusions in Gemstones by Eduard Gübelin and John Koivula, Danny's images are thoughtfully created, leveraging his gemological knowledge through meticulously-tuned photography tools.
Danny's work focuses on detailing the imperceptible inclusions and characteristics of gemstones. His creations expose viewers to otherworldly spaces — mountainous horizons hidden in quartz, rutile embedded in sapphire and biotite floating within blue topaz — each image conceiving a seemingly endless journey into the cosmos of the infinitesimal.
His work is naturally foreign to the eye, subverting scale, depth, and composition, allowing the observer to get lost in their own intimate interpretation of hidden realities.
Danny's work has been published in various sources including Wired, New Scientist and Gizmodo. Most recently he exhibited his art at the 3154 Collective art exhibition during Art Basel Miami to considerable acclaim. In 2015 Danny will exhibit his work in Los Angeles, Mexico City, and Brussels. He currently lives and works in Los Angeles.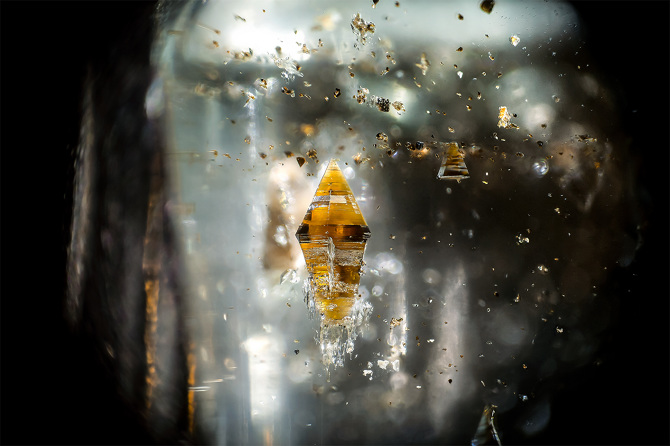 Photo Danny Sanchez : Biotite in topaz Brazil Field of view = 3.8mm • Depth of field = 0.875mm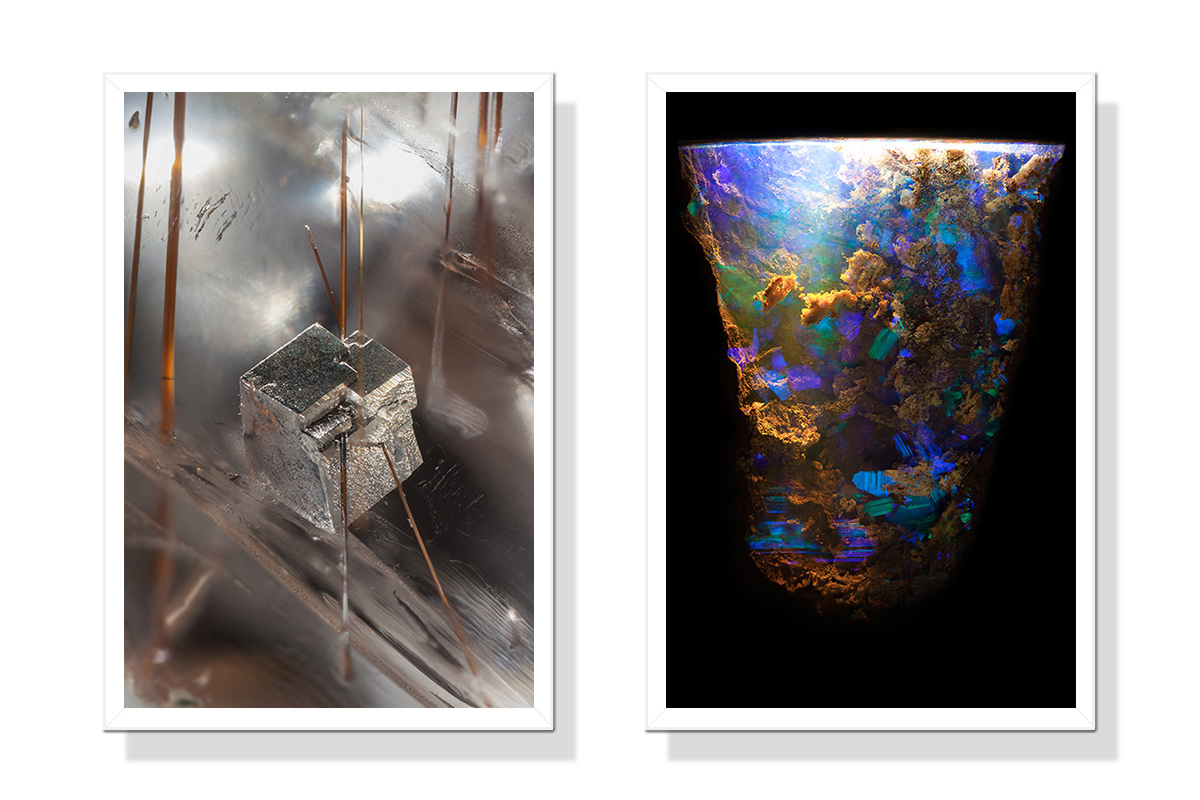 Photo Danny Sanchez - Left (Dolomite in quartz with rutile - Minas Gerais, Brazil Field of view = 4.2mm • Depth of field = 5.5mm) - RIGHT (Opal in ironstone - Queensland, Australia Field of View = 9.00mm • Depth of Field = 4.0mm)
Pierres de Charme
620 Cathcart street, #754
Montreal, Quebec
H3B 1M1
Opening hours:
Monday to friday 9h to 12h and 1h to 5h pm
or by appointment
MARTINE LAVOIE, FGA
BÉNÉDICTE LAVOIE, FGA
Gemmologist & Gems Dealer
+1 (438) 384-1284
Visit our website
pdecgems.com
-
Or follow us on