We are happy to tell you about our new website entirely revisited!
---
Do not hesitate to discover the changes we have made to it. You will find on our new homepage the latest market news and better access to our newsletters

The gallery is easier to reach with an improved search tool
Alternative stones are available in all requests.
But above all we have created a new section on gemmology, our specialty.
It is a serious approach to each family of stones, their technical specifications, features, origins, strengths but also their limitations in jewellery. We share with you our knowledge because through experience we discovered that jewellers who are well documented on fine gems will find it easier to sell them.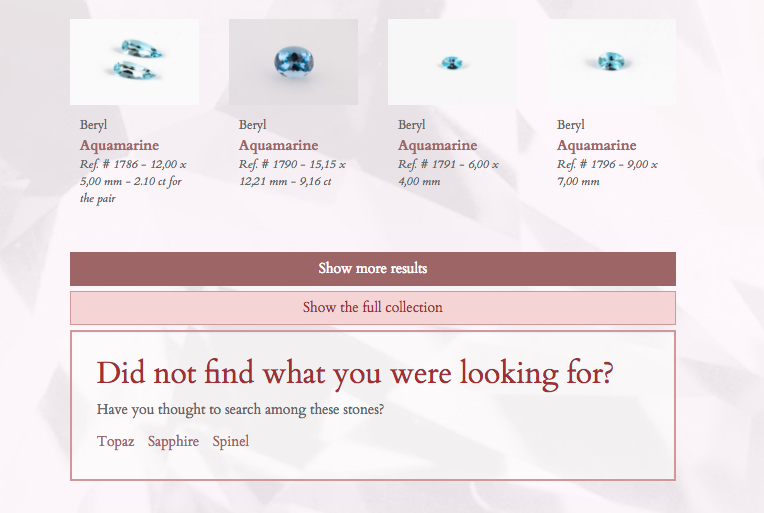 Buying jewellery is 100 % based on the relationship between you and the customer, therefore we remain at your disposal for any further information.
Schedule of our Canada jewellery schools sales are displayed in the « Upcoming Events » section. We are always open to bring the stones necessary for your projects.
---
Jewellery made with a
Pierres de Charme stone…
14 K gold earrings with Amethyst briolettes
Rose de France) and spinels
Fire Works Gallery - Halifax
Follow us on Instagram and now on our Facebook page! On the menu: contests, quizzes and updates, pretty stones for your viewing pleasure as well as your creations and some inspirations on Pinterest!
Pierres de Charme
4 years of existence
3 years at 620 Cathcart, Montreal
2 years of collaboration with Bénédicte, my daughter